Mission
The UCSF Benioff Children's Hospital Oakland Dean's Office is committed to developing a closer and more collaborative relationship between the faculty and staff on both sides of the Bay. Our office serves as a resource for the School of Medicine faculty in Oakland and cross-bay departments. We provide advice, guidance, and service to champion academic, clinical, and research endeavors.
Key responsibilities of our office:
Collaborate with the President of BCH, Dean of UCSF School of Medicine, BCH Chief Medical Officers, and BCH Oakland medical staff leadership to refine the BCH Oakland faculty governance structure.
Collaborate with central campus units, BCH Oakland leadership, and academic department leadership to lead and facilitate integration activities.
Develop policies and processes at BCH Oakland to achieve consistency and equity with UCSF sites.
Chair nominating committee(s) for BCH Oakland faculty leadership positions with approval from the respective UCSF department chair.
Collaborate with UCSF department chairs in faculty staffing/recruitments and ensure consistency of standards/pathways between BCH Oakland and BCH San Francisco.
Improve and sustain BCH Oakland and San Francisco faculty and staff morale through proactive communication and inclusion of key stakeholders in discussions regarding the growth and program expansion.
Engage with the ad-hoc Joint BCH Physician Advisory Group to advise on BCH governance and strategic direction.
Participate as a member of the BCH Clinical Leadership Group chaired by the President of BCH and in relevant BCH Board committees.
Participate in the career development and academic advancement of BCH Oakland faculty with UCSF Department Chairs.
Serve on UCSF Health System's Faculty Practice Advisory Council (FPAC). The FPAC advises, oversees, reviews, and makes recommendations on the mechanics of the clinical funds flow model and faculty practice operations to the UCSF Health System Leadership Council.
Participate in appropriate appointment and nomination committees in collaboration with the UCSF Department Chair.
Benioff Children's Hospital Oakland | Our History
Bertha Wright, Mabel Weed, and a group of local women founded the Baby Hospital, which later became the Children's Hospital Oakland, in 1912. In 2014, UCSF Benioff Children's Hospital and Children's Hospital Oakland affiliated, bringing together two respected organizations that are individually committed, and recognized for excellence in children's health. Together, as UCSF Benioff Children's Hospitals, we have established Northern California's largest network of pediatric providers, with the sole aim of advancing our mission to protect and advance children's health and well-being through clinical care, teaching and research.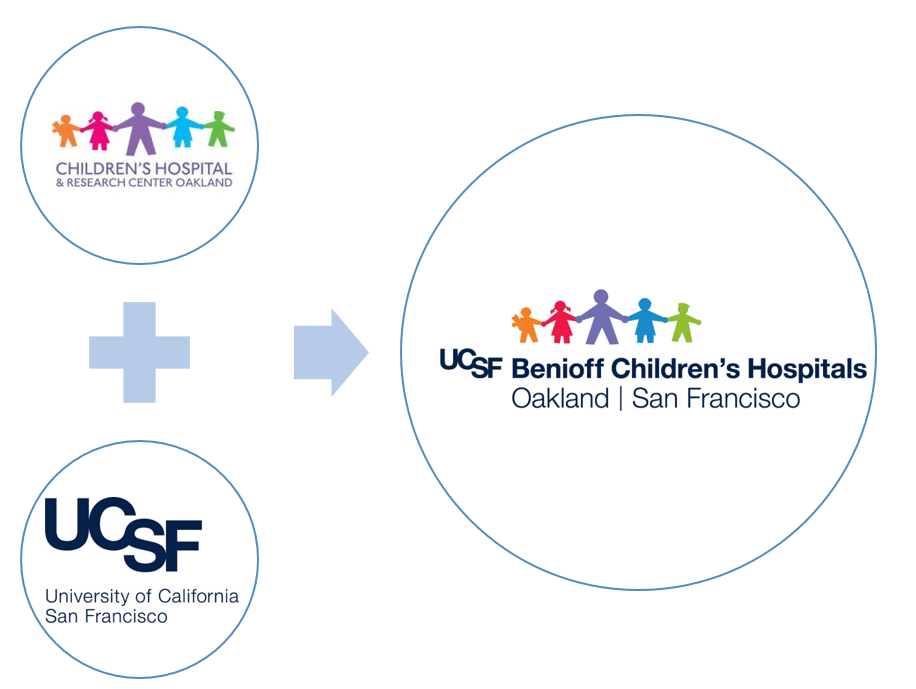 MLK Laboratory Research – a Landmark Collaboration
Located at the BCH Oakland campus is the historic MLK Laboratory Research building. Once the location of University High School, Children's Hospital Oakland restored the building in 1999 to enable the expansion of research that focuses on children's diseases.  In 2020, the MLK Laboratory Research building formally became a partnership between BCH Oakland, the UCSF Office of Research, and the UCSF School of Medicine. 
---
Organizational Structures
Campuses and Directions
Contact Us
715 53rd Street
Oakland, CA 94109